How to Make a Bone China Clay Daisy Flower
This is a step by step tutorial on how to make a bone china clay daisy flower.
Bone china clay is the best flower making clay if want crack free beautiful delicate clay flowers. They will need to be fired to 1230c.
What you will need:
1. Bone china Clay
2. Vegetable or sunflower oil for fingers.
3. Smooth mat surface which you can add oil#
4. Old sieve of comb
5. (optional) A grooved textured flat surface. I have a rubber stamp which was given to me by someone from Wedgwood. Coalport use to use hand made clay ones. A sample of grooved wall paper would work or anything with grooves.
Making the Centre
1. Make the centre by pushing a sausage shaped piece of clay into a sieve. Or you can press against a comb and then turn the piece round and press again to create the same effect.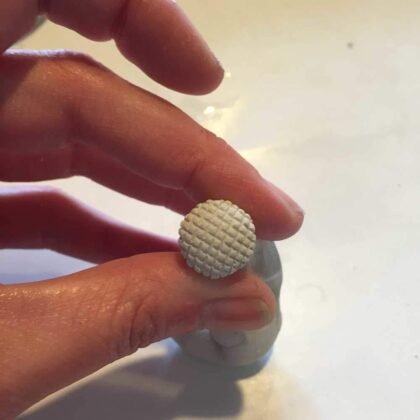 2. With finger tips push around the sides to make a nice round shape.
3. I tend to use underglaze colour which goes on at this stage, but you can leave and paint on glaze later..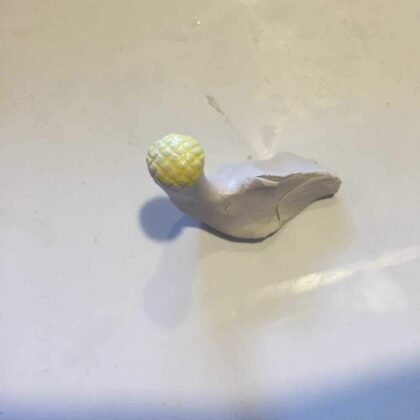 Making the Petals
4. Make a small thin sausage shape and press the edges to create a thin petal. The clay should be thicker in the middle so they can stand alone.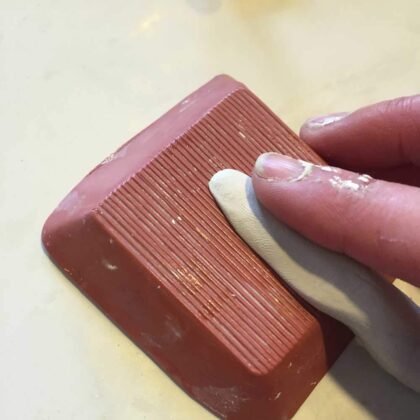 5. Pinch the base and make the shape shown.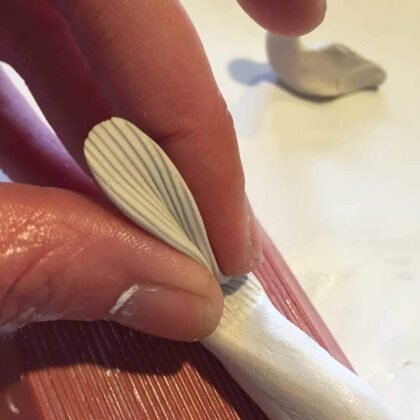 Make 10 and sit aside.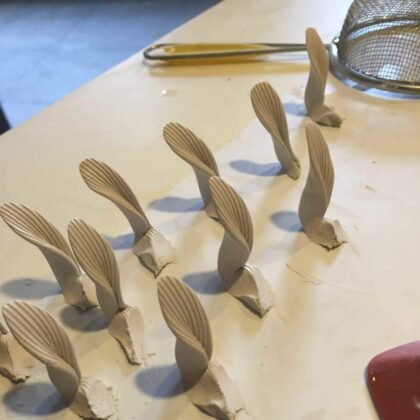 Putting Daisy Together
6. Start putting the petals around the centre, aiming to get 5 to fit around half the flower.
Getting the last two petals around neatly takes some practice.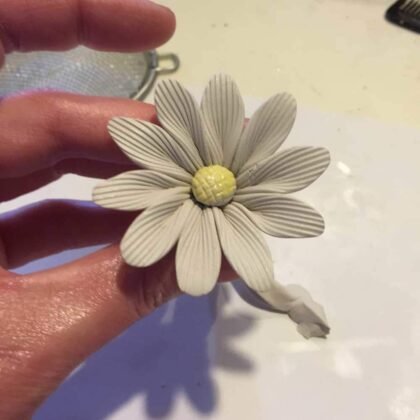 Making the Daisy Stem
7. Hold the daisy from underneath and using your fingertips turn the flower upside down and gently twisting the daisyback and forth to turn it into a thin stem. You can let gravity help but be careful not to drop it.
Video of me making a clay daisy