Couples Pottery Class
Discover the magic of clay as you and your partner embark on a creative journey together. This two hour couples pottery class is perfect for those wanting to experience the joy of clay. Couples can have a go on the potters wheel and re create the famous ghost pose.
If you find throwing on the wheel too difficult, I can teach you how to make a slab rolled mug or vase in the second hour.
Perhaps you would like to sculpt an animal or create the famous 'bum vase'. Whatever you want to make I will teach you the best techniques.
Couples will learn the art of shaping and molding clay into beautiful, handcrafted pieces while enjoying a relaxed and intimate atmosphere.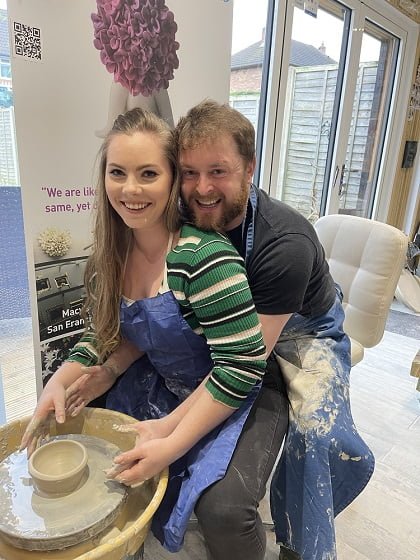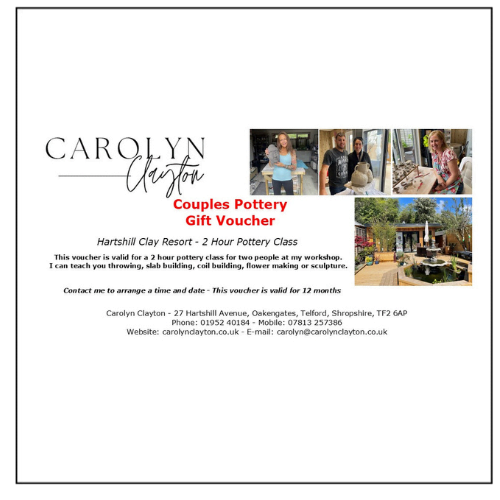 Discover the magic of clay as you and your partner embark on a creative journey together. This two hour couples pottery class is perfect for those wanting to experience the joy of clay. Couples can have a go on the potter's wheel, coil a pot, slab roll a mug, make some flowers or sculpt an…